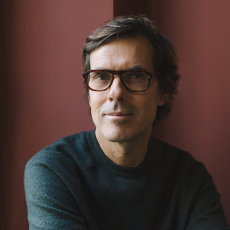 Pierre Yovanovitch
"It is not sufficient to make something beautiful. It must also be comfortable, which makes the exercise extremely difficult. What I expect from an upholsterer is quality and dependability, at the service of forms which must adapt perfectly to the human body. For one of our clients, Jouffre displayed great technical prowess, fabricating a twenty feet long couch without buttoning, stitching or cushions. I especially appreciate the firm's dynamic mindset and interest in developing new designs. This interaction between professionals yields creations which, on the face of it, seem utterly impossible. It is at this point that a project comes most vibrantly alive."
> Visit website
French interior designer, Pierre Yovanovitch turned the space of R&Company, a New York gallery, into a setting of prodigious scenography for his exhibition : "Oops". He unveiled 24 pieces of furniture created exclusively for the event, from September 7th, to October 26th 2017.
The Jouffre workshops were in charge of fabricating all of the upholstery including an enormous asymmetrical sofa, armchairs, a circular bench, a "MAD" armchair, round and berlingot-shaped cushions and the famous "Ourson" armchair.
© Jean-François Jaussaud / LUXPRODUCTION