For our second episode of "Parole de Designer", we are here today to learn more about famous French architect, Maxime d'Angeac. He has been at the helm for over 30 years, in that time leading many projects for individuals and luxury houses, such as Guerlain and Hermès. Today the architect is in charge of reinventing the Orient Express brand from the legendary train to the world's largest sailing yacht, Silenseas, for the Accor group. For this iconic project, Maxime d'Angeac has surrounded himself with the best craftsmen and has relied, in particular, on the savoir-faire of our upholstery workrooms.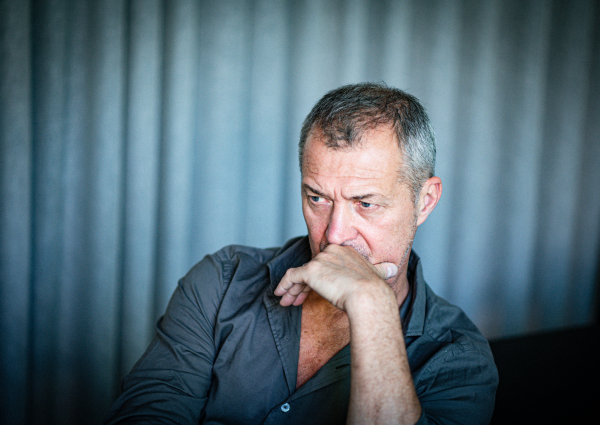 Good morning, Maxime. Thank you for granting us this interview for our "Parole de Designer" series. How are you doing today?
"Hi, I am feeling great as I have some beautiful projects before me and all the resources to manage them. All of my stars are perfectly aligned right now."
Would you like to start the interview by taking a quick look back and telling us about your career path?
"I took a very particular path. I started by studying at Beaux-Arts and it went so well that I doubled up (20 years of study in total) and earned a degree in architecture. Since I was 18, I have worked in staging, shows, and theatre. As a technician, I have assembled decorations and lighting just about everywhere, which enabled me to become an architect DPLG, set designer, and decorator. I am always working, always traveling, and always independent. I established my company in 1990 and built it all myself. Things have changed over the past three years, and I have reached a threshold of what I can do under these conditions. I would like to do more and better. And so, I have expanded, changed my status, hired worldwide (eight full-time employees) and set my sights on the hospitality industry. I am now working on designing the Orient Express and various other projects that I can't talk about."
What kind of relationship do you have with the artistic houses?
"Many of the artistic houses know me as I have had a close relationship with them for a great many years. Its also a question of resources. It's important to have the means to fulfill your ambitions. There are houses that are justly very expensive that don't take on many "small projects." I know exactly how the artistic houses work as I have a very strong background in the trades and I know where to find what I need. I have worked with prestigious houses such as Lanvin and Hermès. I have rubbed shoulders with their suppliers and been able to learn some of their savoir-faire in many areas."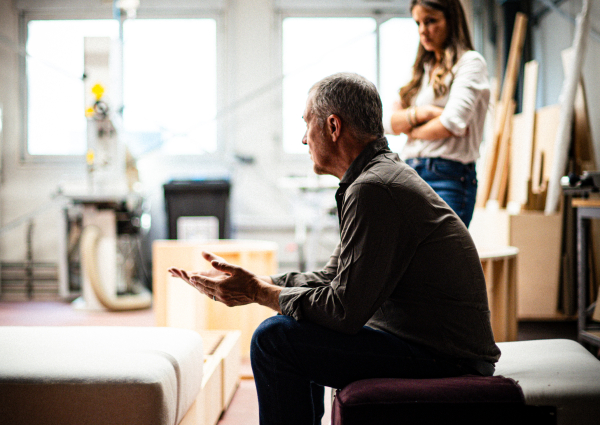 Why did you decide to work with our workrooms for this legendary and highly ambitious project?
"In my opinion, your Maison has been at the forefront for a decade. You have reinvented the chair and seating culture. You have given it a modern touch while maintaining an extremely assiduous savoir-faire. This project was difficult as it required knowing how to handle shapes and work with curves using extremely complex geometry and I think that you are the best on the market at doing this. I would find it especially difficult not to include you in this project as you are French."
What kind of constraints are there for this type of project compared with a "classic" residential project?
"There is a range of constraints. These include safety and security, weight, center of gravity, salient angles, maintenance details, as well as hitches, keeping things running, and handling. The furniture needs to be "intelligent" and functional. These are the additional constraints that you don't find with residential work. It's just crazy, really. However, there is still the beauty of the object and its timeless aspect."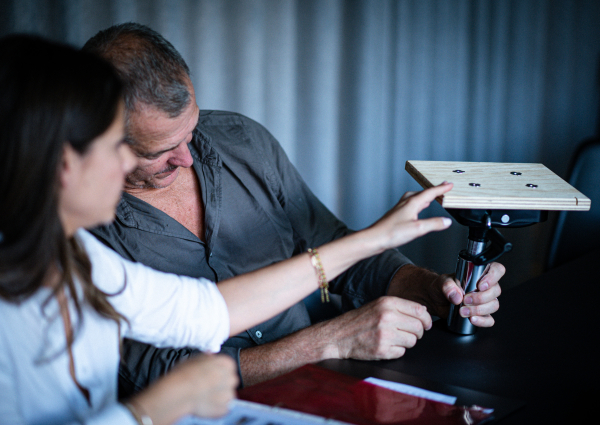 What approach have you taken with our Studio Design for the technical development and aesthetic phases of the furniture?
"I have had many discussions with Alice (Project Manager) and Margaux (Design Studio Manager). Our design was extremely rigorous and could not be modified without a specific reason and extremely precise technical considerations We made careful adjustments, under a millimeter, based on our requirements and feedback from your team. At the same time, we were not starting from a bad position in terms of design, as there are very strict technical constraints for the train (as well as the boat later on) so there is no room for gratuitous decoration. At only 1,980 mm wide [approximately 80 inches], we can not waste 5 mm [less than a quarter inch]"
Is this project the most ambitious that has been entrusted to you?
"No, I have had some extremely complicated projects. I have worked on projects that were more ambitious financially or in terms of scale. For the Orient Express, we are working with not just a brand, but a legend. It's a cutting-edge project, while at the same time, it's a train that hasn't moved very much. Of course, it is an iconic project, which has required a lot of work on my part, but this is not the first time that I have worked like a madman and committed myself to something as complicated as this. I worked on Guerlain's headquarters on the Champs Elysées, for example, and I would rate that as being as complex and rich, both culturally and historically.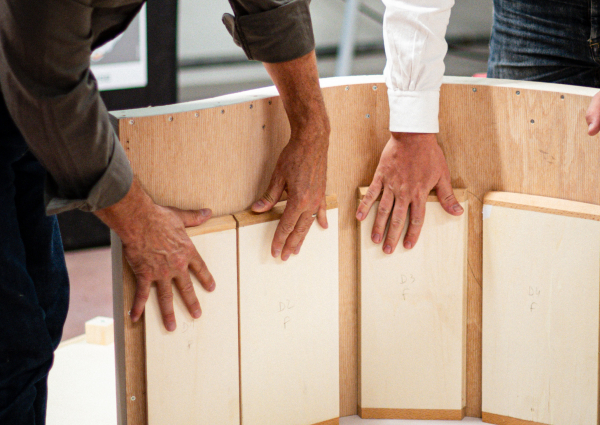 When will we be able to travel in these carriages?
It will be possible to travel in them starting in January 2026
© Masha Kontchakova | Orient Express