"The process was very collaborative, more so than I could have even hoped."
Analisse Taft-Gersten
ALT for Living introduced the "Shadow Collection" on November 29th, 2018. It is the first In-House Furniture Line imagined and created in collaboration with Jouffre.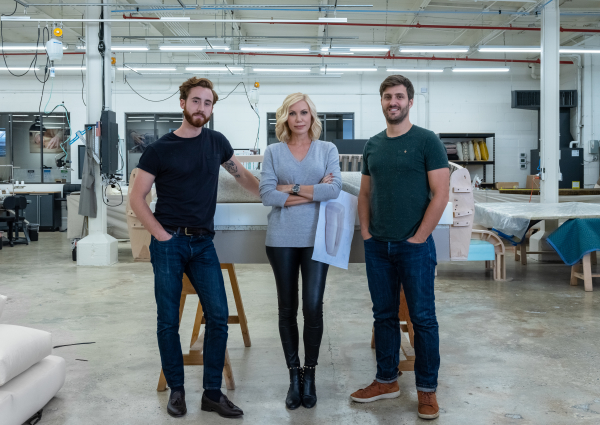 Analisse Taft-Gersten, founder of ALT For Living - a showroom in the heart of New York's flower district - has always been passionate about design and craftsmanship. Her wish was to create a furniture line that embodies luxury, uniqueness and French-inspired design. Benefiting from techniques that enhance curves and shadows, this project solicited and highlighted the savoir-faire of Jouffre upholsterers.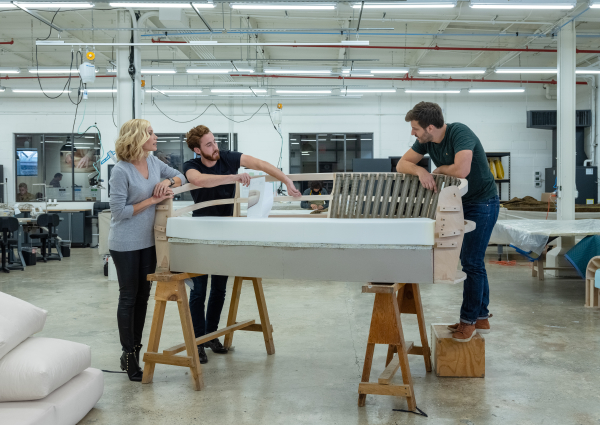 In early 2018, Analisse Taft-Gersten and Ian Felton, furniture designer at Jouffre, worked on the development of a line inspired by the emblematic nature of French deco design and mid-century design.
Less than a year later, Analisse and Jouffre created the "Shadow Collection", an elegant set consisting of a timeless and sophisticated sofa and armchair, perpetuating the tradition of French craftsmanship.
Jouffre is proud to have unveiled the fruit of this first collaboration with ALT For Living on Thursday, November 29, 2018, during a memorable Inauguration Party organized by Analisse and her team.
Thanks to the expansion of this collaboration, the chair is currently visible in the famous selection What's Hot of the decoration magazine ELLE DECOR.
Jouffre would like to thank Analisse and her team for the confidence they have shown not only in their workshops, but also in Ian Felton and the artisans who have transformed Analisse's vision from an idea into reality.
ALT For Living - Jouffre
Shadow Collection
© Claire Esparros