"We are thrilled to be handing these valued treasures from the finest artisans in the business of upholstery and textile making. This allows the furniture to be brought back to its former glory, while simultaneously moving towards the 21st century."
- R & Company co-founder Evan Snyderman.
R & Company is showcasing "The Artisans", a furniture collaboration between them, Chapas Textiles and Jouffre, which is on display from February 13 to March 22 at the gallery's 82 Franklin Street location in New York.
R & Company represents a group of historic and contemporary designers whose work is amongst the most innovative and finely crafted of their time.
This exhibition was inspired by a group of historic Brazilian furniture pieces from the gallery's collection. It features five pairs of vintage Brazilian chairs, a lounge chair and a striking boucle daybed upholstered with care by Jouffre's artisans with Chapas Textiles' custom handwoven fabrics.
The collection includes unique pieces by Brazilian designers Joaquim Tenreiro, José Zanine Caldas, Carlo Hauner and Martin Eisler all made in the 1940's and 50's. Many of the works, originally commissioned for a private Brazilian client, were acquired directly from one estate in Rio.
The varying colors, textures, bespoke pattern choices, materials and techniques of this timeless collection reflect the highest level of craftsmanship in both the traditional upholstery techniques of Jouffre's craftsmen and the immaculate contemporary fabrics handwoven by Tara Chapas.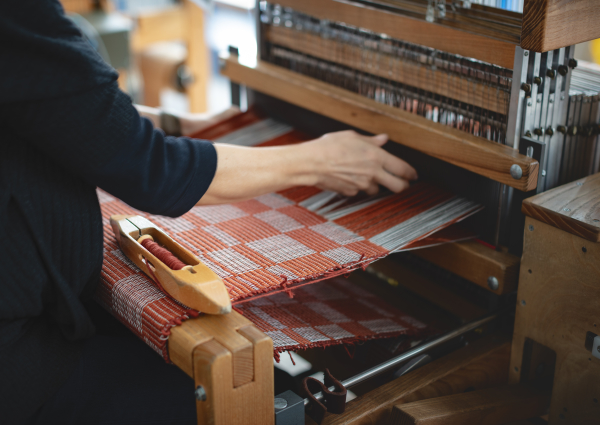 Jouffre is proud to have participated in this project and would like to congratulate R & Company for their sumptuous exhibition.
"For everyone at Jouffre and more specifically for our upholsterers, this type of collaboration with R & Company is a treat. Being able to breath new life into furniture designed by some of the most influential Brazilian designers of the mid-20th century is a fantastic reward – it's an opportunity to learn more about the designers – their aesthetics, lives and careers. We come to the workshop everyday to see these kinds of pieces. They require a very particular attention to detail, a thorough analysis of how they were originally upholstered, and great skill to recreate them to perfection."
- Romain Jouffre, General Manager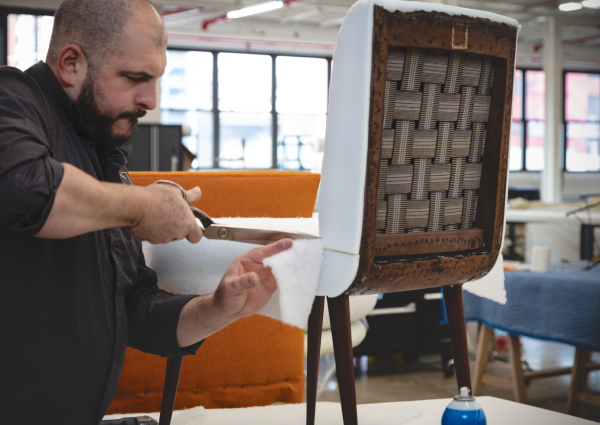 Come and discover the exhibition "THE ARTISANS"
R & COMPANY X CHAPAS TEXTILES X JOUFFRE
82 Franklin Street, New York City
From 13 February to 28 March