Stewart Manger's first monograph is entitled "Romancing the Home". It will be available on October 18th.
In this first book published by the famous American publisher Rizzoli, with a foreword written by Bunny Williams, a leading figure in the world of high-end decoration in New York, Stewart Manger takes us into his world and introduces us to his innovative approach combining traditional and contemporary styles. This beautiful book of inspiration will appeal to both design insiders and lovers of fine interior design books.
WORLD TOUR
OUR MOST BEAUTIFUL PROJECTS WITH STEWART MANGER
On the occasion of the release of the book, we are pleased to share with you some of the projects we had the chance to work on. We would like to warmly thank Stewart Manager for the trust he has shown us for so many years. His book is a tribute to the art of craftsmanship and represents a very nice showcase of our know-how and our upholstery work.
A RESIDENCE IN THE HAMPTONS
In the village of Southampton, our workrooms worked on the decoration of a sumptuous residence in the Shingle style with spacious and bright rooms. Through this collaboration, everyone was able to express their talents. This oceanfront villa is adorned with characterful furniture elements that fit perfectly into the different spaces, creating a multi-faceted universe.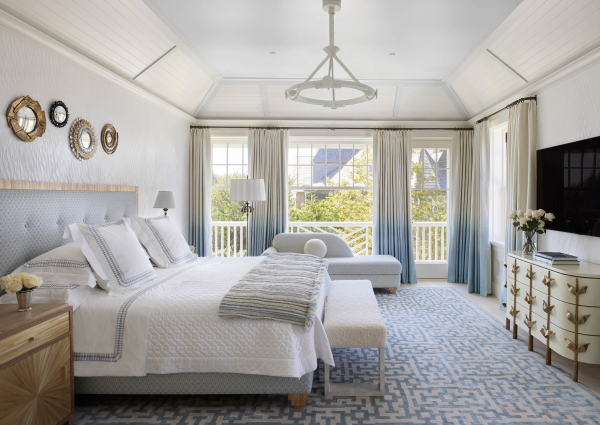 THE ART OF ESCAPING IN MAJORCA
Stewart Manger called on our craftsmen to carry out numerous upholstery works and the installation of decorations in a modern villa, nestled on the heights of the island of a thousand and one faces. Its remarkable contemporary interior is decorated with fabrics from the most prestigious houses. The sober and soothing colors are subtly underlined by the whole decor of the residence.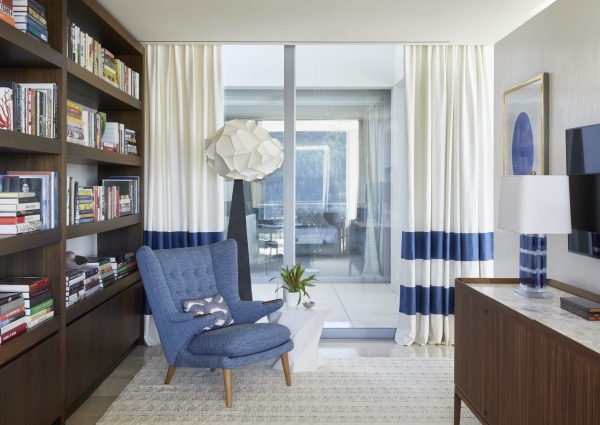 PARISIAN PIED-À-TERRE
After London, New York and the Hamptons, the interior designer decided to work his magic in Paris and express his creativity. Located on the Left Bank in the sixth arrondissement, this residence, which is adorned with carefully selected works of art, bears witness to the passion of the owners, who are discerning collectors, for beautiful things and fine crafts.